Guess what ... another UPDATE :) !
HOW TO BLOCK YOUR BASSDRUM ? ? ?
I do it this way ...
For the bass drum :
And the bass pedal :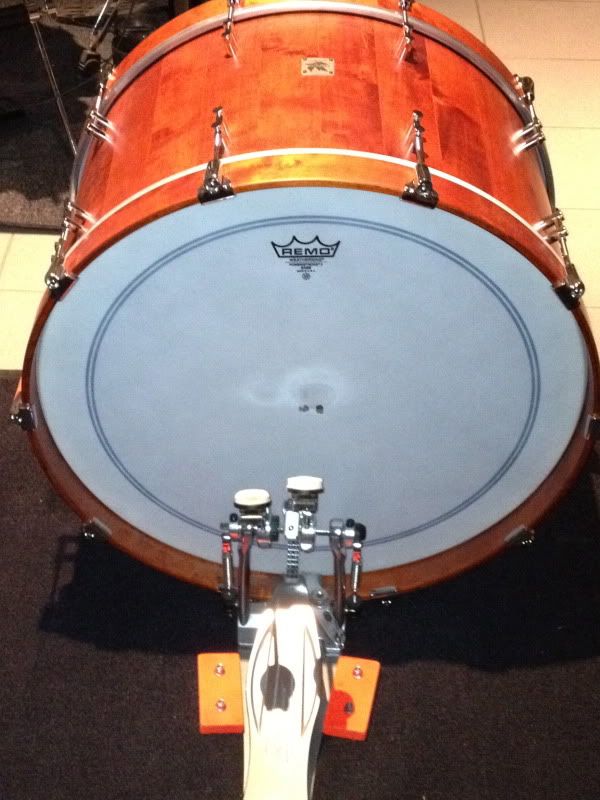 Full set picture (once again) :) ...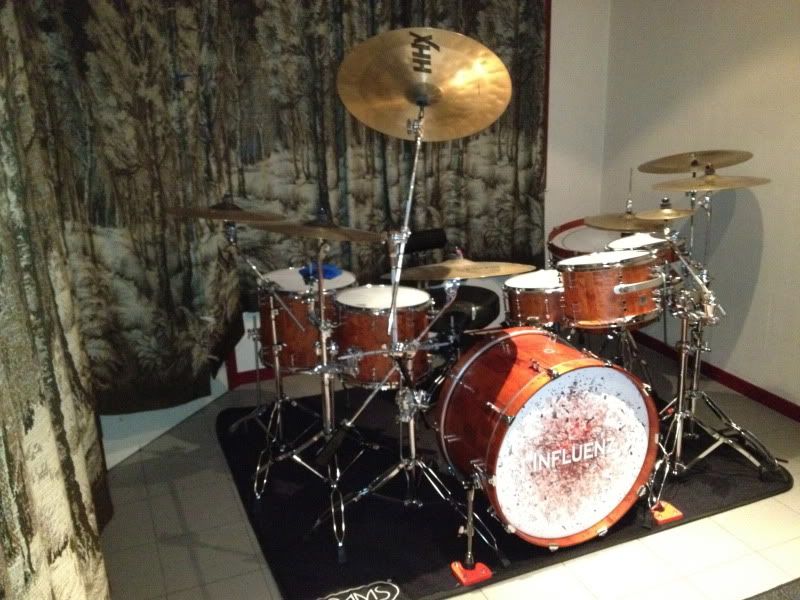 The hi-hat stand is to be replaced with a 2-leg stand (probably Speed Cobra) and because there is a connection set for the slave bassdrumpedal to the hi-hat stand .. I don't need any block there.
Tomorrow other work to do ... melting a hole in the front head, ... .
More updates to come .. I guess :p !
Cheers guys.