Here is a quick shot of some of the fun I have had with what used to be a 14 x 6.5 maple shelled pearl floater.
I decided I wanted more depth along with a nice crack. The follow are the results.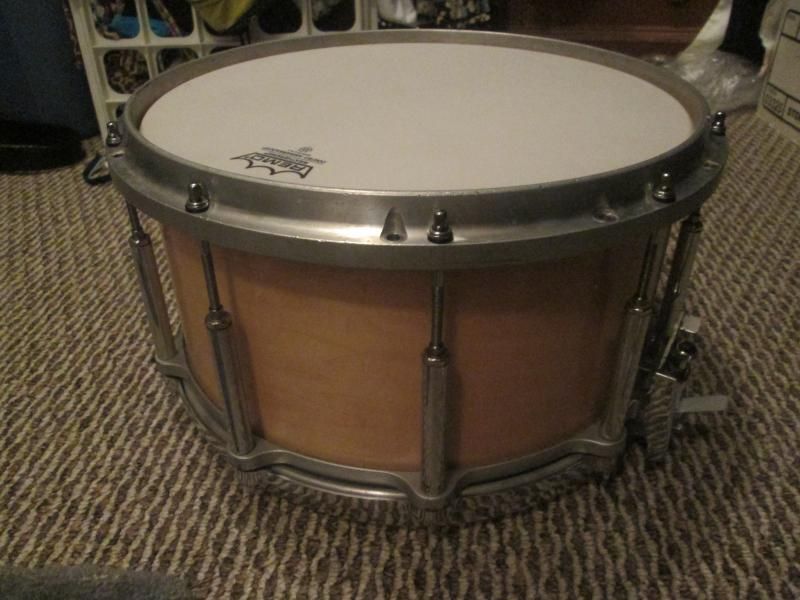 A local drum shop made the shell I needed. It is a 6.5" deep shell with a bearing edge on one end. Once I got it home, I sanded it and hit it with 3 coats of clear lacquer spray. The floater chassis adds 1.5" of depth. I simply ordered longer tension rods and bam, I have an 8" deep snare.
Also notice the marching snare hoop. I play with tight heads and noticed that I had deformed the die cast batter hoop. To keep this from happening again, I bought a marching snare hoop off ebay and my machinist buddy drill it for a 10 lug pattern. This worked out very well for me as I no longer have to worry about deforming this hoop. It does take the ring out for a nice dry woody crack, and rim shots are killer!