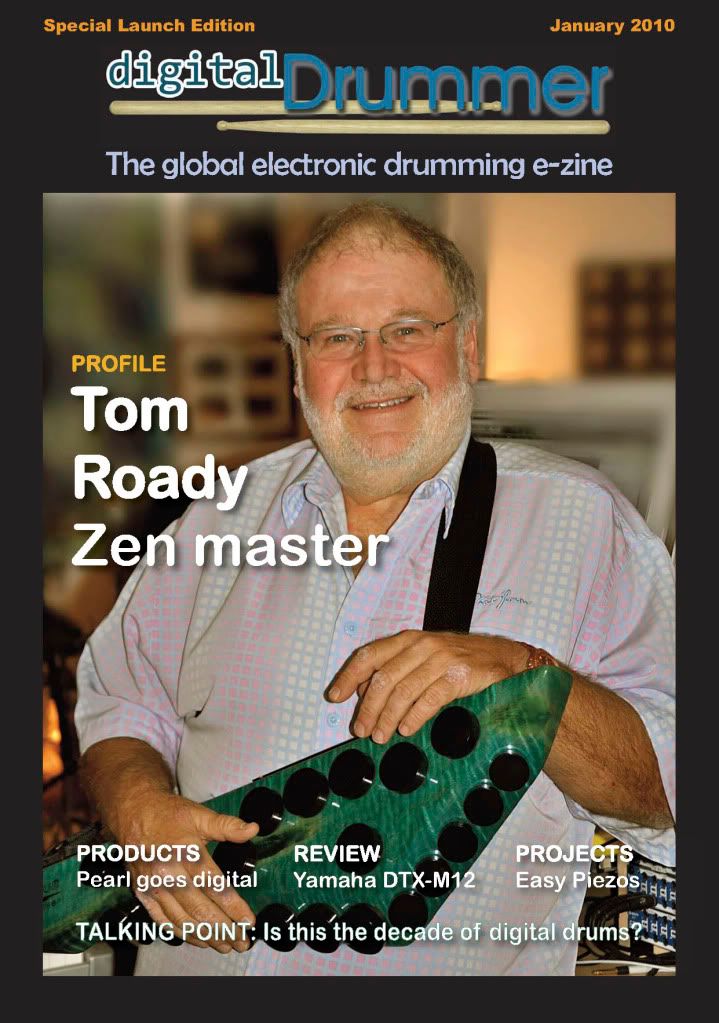 I thought I'd share a link to our new publication for electronic drummers.
The first edition of
digitalDrummer
launched last week, with a review of the new Yamaha DTX-M12, news of Pearl's ePro Live kit and a profile of Zendrum master, Tom Roady.
digitalDrummer is totally free.
Come on over and check it out.
Allan Leibowitz
Editor